PIEDRA PARADA SPORT CLIMBING
In the middle of the steppe, Piedra Parada emerges by the Chubut river, offering world class sport climbing in a wild environment.
The climbing at the Piedra and inside La Buitrera, its neighbor canyon, is superb, from single pitch beginner routes to multipitch hardcore 5.14´s.
BRIEF
HIGHLIGHTS
WHAT'S INCLUDED
NOT INCLUDED
BRIEF
Bariloche is our starting point, where we meet, make an introduction to the trip and enjoy dinner together in town.
On our first day we drive South on the mythical Ruta 40, the one that follows the Argentinean Andes north to south. This scenic drive slowly take us from green tall mountains to the desolated steppe, then inside the Chubut Valley where we find the Piedra Parada.
At this magic spot we spend the next five days climbing, learning, hiking, and enjoying great cuisine by the fire. Pulling hard during the day and chilling by the river on the evening makes this trip a truly relaxed experience, but with lots of meters to cover on top notch rock.
HIGHLIGHTS
WHAT'S INCLUDED
NOT INCLUDED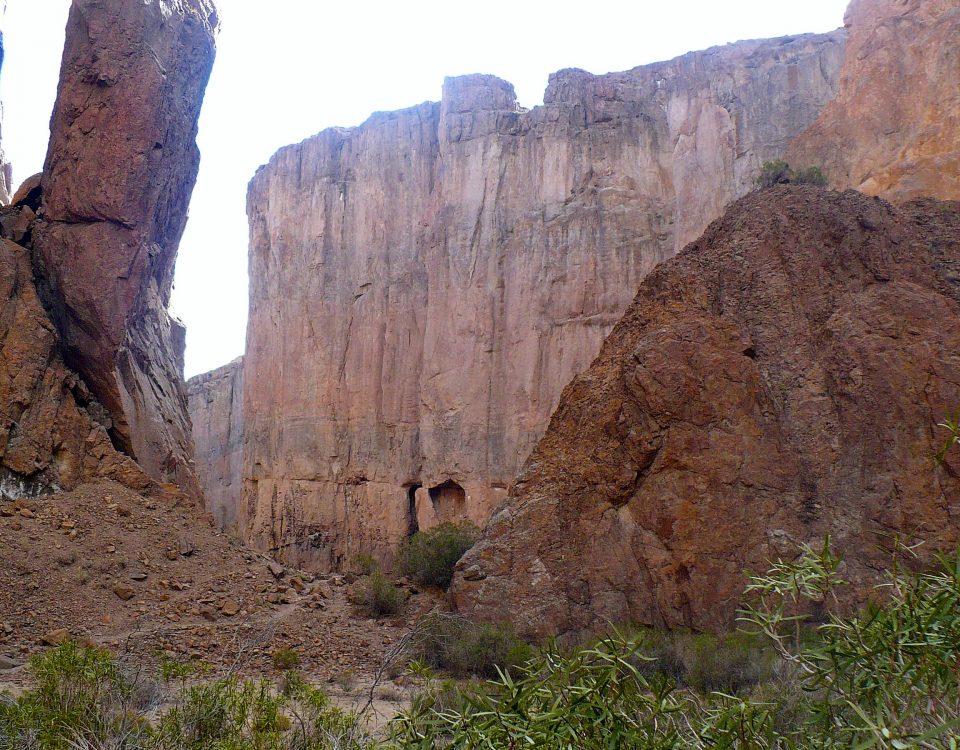 Skill level: Begginer to Advance. Sport climbing.
Single and multipitch. No experience required.
Location: Chubut, Patagonia Argentina
Length: 7 days
Climber/guide ratio: 1:1 / 2:1
Cost per person: 1:1 US$2100 2:1 US$1400
Departure dates: on request from September to May.
DAY 1
Bariloche.  We meet at the airport and transfer to your hotel where we do an intro of the trip and check gear. After we go out for dinner. This cozy town by the lake offers good restaurants, nightlife and D.
DAY 2
Piedra Parada. From downtown we start driving south on the 40 route. We first pass through El Bolsón, a nice small town before starting to leave the mountains and getting to the desert. After a 4 hours ride we get to the Chubut River where Piedra Parada and LA Buitrera are. We set camp take a rest and go for our first session in the Canyon. In the night, we have dinner by the fire, and enjoy a pleasant and quit night by the river. B, LB, D.
DAYS 3 and 5
Climbing Piedra Parada .  We spend the next 3 days in this rock paradise by the river, choosing routes according to individual climbing skills and objectives. Here we'll be able to climb single and multi-pitch routes, every level available,  always surrounded by this amazing Patagonian landscape. B, LB, D.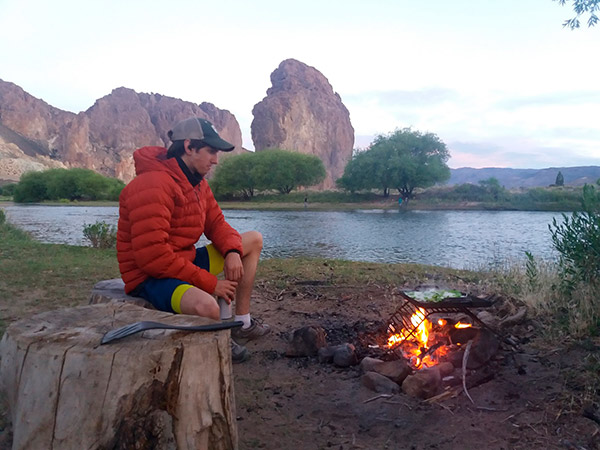 DAY 6
Bariloche. After our last session of climbing we hike down towards our car, in time to get to the hotel for a well deserved shower and a great celabration dinner. D.
DAY 7
Flight back. After breakfast we drive to the airport for your flight home. End of our services.