An offering of Wilderness Medical Society. Logistics and guiding by Andes Mountain Guides
This accredited curriculum's highlights include pathophysiology, treatment and prioritization of care for a variety of medical problems commonly encountered in wilderness environments and settings remote from hospital/ definitive care. Physicians and allied health care providers who counsel patients traveling to remote areas will be interested in the topics covered during this unique CME event.
HIGHLIGHTS
WHY COME WITH US
WHAT'S INCLUDED
NOT INCLUDED
HIGHLIGHTS
Trek with an IFMGA certified mountain guide, with plenty of experience around the world
Get 16 hours AMA/PRA Category 1 CME credits
Travel to one of the most enigmatic and unknown countries in the planet
Experience the personalized service that makes Andes Mountain Guides the best option in Buthan
WHY COME WITH US
WHAT'S INCLUDED
NOT INCLUDED
Length: 14 days
Climber/guide ratio: 5:1
Capacity: 20
Cost: $5,595.00
Additional CME Cost: $1615.00 (16 hours AMA/PRA Category 1 CME credits)
Additional Non-Physician Wilderness Medical Education Cost: $500.00 (Wilderness
Education Diploma from The Everest ER and Andes Mountain Guides)
Skill level: Beginner/Intermediate Prerequisites: Excellent physical condition
Departure dates: September 19, 2018
DAY 1
Bangkok or Kathmandu – Thimpu, Bhutan. We'll Head to Airport to board our Druk Air Flight to Paro Bhutan. The flight to Paro is one of the most magnificent flights in the world and is a befitting introduction to the natural beauty of the Himalayan Kingdom of Bhutan. On a clear day, magnificent views of the world's highest peaks including Mount Everest, Kanchenjunga, K2, as well as the sacred Bhutanese mountains Chomolhari and Jichu Drake, and many other Himalayan giants abound. These magnificent views of the world's largest mountains eventually give way to the lush green Paro valley as we land in Bhutan. We will pass customs in paro and meet our driver(s) and local guides who will be with us for the remainder of the trip. From Paro we will load up all of our gear and drive to Thimphu. On the way to Thimphu we will visit, Tamchhog Lhakhang built by Thang Thong Gyalpo of Tibet. From Tamchhog Lhakhang we will drive to our hotel, check-in and enjoy a Bhutanese lunch. After lunch we will have the afternoon to rest or some time to visit Bhutan's capital city. In the evening we may have the opportunity to visit the market. Market days are central to the lives of the Bhutanese. The people crowd the stalls dressed in full color and gathered to meet and to barter. It can be quite a captivating first encounter with these amazing people.
CME, 1 hours
WILDERNESS WOUND MANAGEMENT Diagnosis and treatment of soft tissue injuries in the backcountry
DAY 2
Thimphu. Breakfast is followed by a hike to Cheri Monastery. Along the way we will also visit Dodina and Jigme Dorji Wild Life Sanctuarys. Shabdrung Ngawang Namgyal built this monastery in 1620 and established the first monk body here. The Silver Chorten housed inside the monastery holds the ashes of Shabdrung and thus this building is venerated by the Bhutanese people. We will take some time to meditate in this fabulous monastery. After that we will follow the riverside trail to Cabesa, home to the Choki School of Arts. The Choki School is private school which provides free education in the arts of traditional Bhutanese crafts. After visiting the school we will continue along the riverside trail and passing through a small rural villages where we will be able to see how typical Bhutanese daily life takes place. We will visit Zorig Chusum Institute (Institute of Thirteen Crafts), established in 1971 by the Royal Government it preserves the invaluable heritage and promote the arts of Bhutan. The two main objectives of the institute are a) to preserve and promotes the traditional arts and crafts as well as creating opportunities for the underprivileged group of the society, school dropouts and unemployed youths. After lunch we will visit Thangtong Dewachen Nunnery. The nunnery was established in 1976 by Rikey Jadrel, who is considered to be an encarnation of Thangthong Gyalpo (1363 – 1485). Today the nunnery houses more then sixty nuns engaged in Buddhist study and practice. After touring the nunnery we will take part in a Buddhist puja to ask for the well being of all the sentient beings as well as a blessing for our trip. After the CME and dinner, if you are not sufficiently tired, feel free to stroll the streets of Thimphu or if you wish, we can make arrangements to take you to enjoy the recent trends of the youth of Bhutan, who spend their evenings in the discotheques, or in the entertaining hubs where there are live performances of Bhutanese songs and dances both traditional and modern by the best Bhutanese bands.
CME, 2 hours
ALTITUDE ILLNESS: Acute Mountain Sickness ADVANCES IN PREVENTION AND TREATMENT Pathophysiology, diagnosis, and treatment of altitude illness
ALTITUDE ILLNESS: High Altitude Pulmonary Edema(HAPE) and High Altitude Cerebral Edema (HACE): ADVANCES IN DIAGNOSIS AND TREATMENT Pathophysiology, diagnosis, and treatment of HAPE and HACE
DAY 3
Thimphu – Gur. Before the trek we will visit, Memorial Chorten. Chortens are memorial structures designed to evoke the perfect symmetry and elegance as the Buddha himself, and it is traditionally good luck to pass them on the left. This particular chorten was constructed in 1974 as a memorial for the third King of the country, King Jigme Dorji Wangchuck, who is widely regarded as the father of modern Bhutan. The chorten is just another example of how seriously the Bhutanese consider, and how perfectly they realize, their unique architectural style. Start of the Dagala Thousand Lakes Trek. The trek starts from beautiful Gynekha village. Descent to the river and start the days climb start climbing until we reach a huge rock platform with picturesque view of the valley below. Walk for another two hours to reach our camp at Gur. We camp in the yak pastures below the main trail.
CME, 2 hours
MANAGEMENT OF FRACTURES & DISLOCATIONS Diagnosis and treatment of orthopedic injuries in the backcountry Measurable objectives: Upon completion of this lecture participants should be able to explain and describe priorities in the initial assessment and management of orthopedic injuries in a wilderness setting.
HYPOTHERMIA Pathophysiology, diagnosis and treatment of hypothermia Measurable objectives: Upon completion of this lecture participants should be able to explain and describe priorities in the assessment, diagnosis and management of hypothermia.
DAY 4
Gur – Labatama. While trekking across the ridges, we will enjoy the beauty of the rugged mountain vegetation. Today's path winds through flowers and wild asparagus. The first pass, symbolized by a huge rock cairn gives a spectacular view of Kanjenjunga (Sikkim) and more or less all the Bhutanese Himalaya. Descending the pass we can see the entire Dagala Range. From this majestic viewpoint we will descend into the Labatama Valley and gradually ascend the next ridge passing some yak herder huts until we reach Uthso Tsho. Our campsite is right next to the lake.
CME, 2 hours
FROSTBITE Pathophysiology, diagnosis and treatment of cold injury
LIGHTNING INJURIES What are the typical injuries scene after lightning strike? How can we treat, disposition and prevent these injuries? Measurable objectives: Upon completion of this lecture participants should be able to list the most common injuries seen in victims of lightning strike and discuss treatment of these disorders, and understand the management of a scene with multiple victims, including triage of patients.
DAY 5
Labatama. Relax at Labatama. A great place to just rest, read, or go for a day excursion to any of three lakes: Reli Tsho, Hen Tsho and Jama Tsho.
CME, 2 hours
EVEREST ER One example of how to combine profession with passion for the wilderness; how to set up a medical clinic in an austere environment. Measurable objectives: Upon completion of this lecture, participants should be able to define the goals and obstacles of creating a new clinic in a developing country under extreme conditions.
PSYCHOLOGICAL ISSUES IN ADVENTURE TRAVEL Using adult attachment theory to predict psychological response to stressors inherent to adventure travel.
DAY 6
Labatama – Panka. The trail climbs along the western side of Dala Tsho up to the saddle at 4520 meters. From here we have an awesome view of the entirety of the Himalayan Range. We crest the pas at about 4460 meters and get the most amazing views of Everest (Nepal), Kanchenjunga (Sikkim), Jomolhari, Jichu Drake, Ts hering Gang, Khangbum, Masang Gang, Tsende Gang and Gangche Ta (Bhutan), a view few Westerners ever see. To get an even better view we can climb a peak closer to the saddle or ascend nearby peaks to hang prayer flags so that the Himalayan winds will send our wishes to the heavens. From the saddle the path descends passing yak herder huts to Doccha Chhu. We follow the river for a while and eventually meander our way into Panka.
CME, 2 hours
WILD ANIMAL ATTACKS Treatment and avoidance wild animal wounds / attacks
DAY 7 
Panka – Talakha. Today we will cross several passes, none of them affording a major climb. Search for different varieties of blue poppy and mountain birds, and enjoy one of the most unspoiled and remote places on earth. After crossing the Tale La Pass (4,180 meters) we begin a long descent to Talakha Gompa.
CME, 1 hours
EXPEDITION MEDICINE How to plan to be a medic on expedition: common expedition problems and their treatment and evacuation strategies.
DAY 8
Talakha – Punakha. From the monastery it is a short walk down the road to the village of Chamgang. From Chamgang we will drive to the Punakha Valley. Punakha, altitude: 1350m/4455ft served as the capital of Bhutan until 1955. It is still the winter seat of the Je Khenpo (Chief Abbot) and the monk body. It has a temperate climate and its rich fertile valley is fed by Pho(male) Chu and Mo(female) Chu (rivers).
CME, 1 hours
CASE STUDIES FROM EVEREST Special considerations in diagnosing and treating medical problems that develop in a mountaineering population.
DAY 9
Punakha – Bumthang . Early morning visit, Punakha Dzong (fortress): Built in 1637 by Zhabdrung the Dzong is located on a remarkable piece of realestate between the rivers of Mo Chu and Pho Chu. Until the time of second king it served as a seat of power in Bhutan. Now it is the winter capital of the central monk body. Drive from Punakha to Bumthang (5 hours). The Bhmthang valley is a fascinating place because it is the religious heartland of the nation and home to some of the oldest Buddhist temples and monasteries. Its gentle sloping hills offer plenty of walking opportunities to most of the temples that dot the landscape. The valley is also famous for its production of honey, cheese, apples and the yathra- a, woolen material that has multiple uses. We need to arrive as early as possible in Bumthang so that we can witness the Jakar Festival: the famous mask dance. Festivals in the Land Of Thunder Dragon are rich and happy expressions of its ancient Buddhist culture. These festivals are held in honor of Guru Rinpoche, the saint who introduced Buddhism to Tibet and Bhutan in the 8th century. There is simply no better way of experiencing the color, passion and sheer vibrancy of Bhutan than by attending one of the numerous religious festivals that take place throught the year. Tsechus are held on auspicious days and months in the Bhutanese calendar, and last up to four days in which a series of highly stylized masked dance rituals are performed. Attendees adorned in astounding color gather from far and wide, sporting exotic masks and taking part in the myriad events from games of chance at the local fairs to elaborate mystic rituals. This is a once in a life time chance to participate in very old Butanese rituals and is an experience not to be missed!
CME, 1 hours
BACKCOUNTRY MEDICAL KITS Detailed discussion of medical supplies needed in remote environments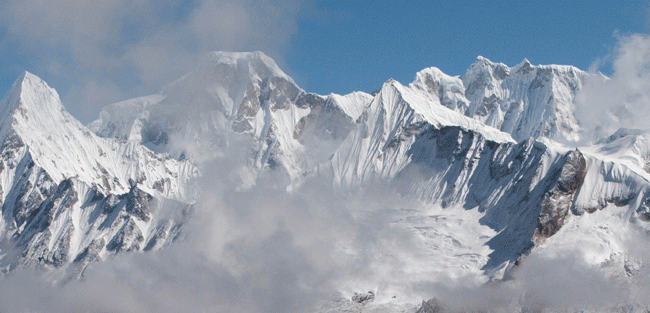 DAY 10
Bumthang. Morning visit, Jambay Lhakhang: It is one of the 108 monasteries built by King Songtsen Goenpo in the 8th century to subdue evil spirits in the Himalayan region. Kurjey Lhakhang: Means body print. It dates back to 8th century when Guru Rimpoche first visited Bhutan. It is after his visit to the Monyul (country in the darkness); Buddhism was introduced in the country. He is said to have meditated in a cave after which it is believed that he had left his body print where the old temple stands today. Then hike across to Tamzhing Lhakhang: "Temple of good message". It was built by Terton Pema Lingpa (Treasure Discoverer) in 1501AD. We can see the paintings done by him on the wall and an iron jacket which was also made by him. It's believed that if we wear that jacket and circumambulate the temple three times we will be able to cleanse some of the sins that we had committed or you can visit next day. Mebar Tsho(Lake of Burning Fire):This is a sacred lake for Bhutanese who believe that Pema Lingpa discovered religious treasures from this lake in the 12th century. On auspicious days many Bhutanese go and offer butter lamps on this fresh water lake.
CME, 1 hours
BACKCOUNTRY WATER DISINFECTION How to effectively purify and disinfect surface water. Participants may have the opportunity to test different water purifiers and learn about chemical and natural water purification techniques.
DAY 11
Bumthang – Gangtey Goenpa/Phobjikha. Take some time to relax or hike the scenic hills before departing for Gangtey Goenpa/Phobjikha.
CME, 1 hours
TRAVELER'S DIARRHEA, GIARDIASIS & OTHER WATERBORNE WILDERNESS INFECTIONS Pathophysiology, diagnosis, treatment, and prevention of waterborne infections.
DAY 12
Gangtey – Thimpu. Morning visit the Phobjikha Visitor Centre which is the black necked crane information centre. We will be a little bit early in the season, but if we are lucky we may be able to see some of these endangered birds who winter in this temperate climate after making amazing flights across the Himilayas, some flying as high as 30,000 feet. Later we will go for a hike on the Gangtey Nature Trail. This is one of the most beautiful nature trails in Bhutan. We will have the opportunity to visit the magnificent Goemba Monastery. Later drive to the capital city Thimphu (4.5 hours drive).
CME, 1 hours
SIMULATED MOUNTAIN RESCUE Andes Mountain Guides will demonstrate "packaging" a patient on the mountain, rigging for raising and lowering nonambulatory patients and crevasse rescue techniques. WILDERNESS OPTHALMOLOGY Pathophysiology, diagnosis and treatment of eye problems that occur in wildereness settings.
DAY 13
Thimpu – Paro. Drive from Thimphu to the Paro Valley. This beautiful valley is home to Mount Chomolhari (7,300 meters) situated at the northern end of the valley whose glacier water forms the Pachu flowing through the valley. Take a hike to the famous Taktshang Monastery (Tiger's nest), Bhutan's most recognizable cultural icon perched 800m/2640ft up a seemingly sheer cliff. It is believed that in the eighth century, the great tantric master Guru Rimopche/ Padmasambhava flew from Kurtoe (eastern Bhutan) on the back of a tigress to the site where the monastery now stands. Those who are interested can continue the climb past the Tirgers Nest to the temples that are on the hilltop. This is such a peaceful place that some monks have chosen to meditate for their entire lives on this spot! Later visit the Ta Dzong, watch tower, which served as during the 17th century to guard the region from Tibetan invasion. It was converted to the National Museum in 1968. It houses a fine collection of Bhutanese art, relics, religious thankas, paintings, animals found in Bhutan, arms and ammunitions and the country's exquisite stamp collections.
CME, 1 hours
WILDERNESS OPTHALMOLOGY Pathophysiology, diagnosis and treatment of eye problems that occur in wildereness settings.
FULL DISCLOSURE STATEMENT
Faculty member has disclosed no real or apparent conflict of interest related to the content of this presentation. Faculty has no financial conflicts of interest related to this presentation.
ACCME Statement:
This activity has been planned and implemented in accordance with the accreditation requirements and policies of the Accreditation Council for Continuing Medical Education (ACCME) through the joint providership of The Wilderness Medical Society and Andes Mountain Guides. The Wilderness Medical Society is accredited by the ACCME to provide continuing medical education for physicians.
The Wilderness Medical Society designates this educational activity for a maximum of 16 AMA PRA Category 1 Credits TM. Each physician should only claim credit commensurate with the extent of their participation in the activity.