Wilderness Medical Education Conference: Carstensz CME
TRIP DETAILS
• LOCATION: Papua New Guinea, Indonesia.
• 2017 DATES: Sept 3rd to Sept 23rd
• PRICE: $17,000 Including (17 hours AMA/PRA Category 1 CME credits)
• Additional Non-Physician Wilderness Medical Education Cost: $500.00 (Wilderness
Education Diploma from The Everest ER and AMG)
• DIFICULTY: Technical technical ascent. Fixed ropes and tyroleans, rock climbing up to 5.4
• DURATION: 19 days
• CLIENT/GUIDE RATIO: 3:1

Certified Mountain Guides
All domestic flights from Denpasar (Bali) to Papua and return
All internal flights
Hotel accommodations as stated in the itinerary (based on double occupancy*)
All meals as stated in the itinerary
Up to three nights accommodation and meals in Timika (in case of delays)
All group camping & climbing equipment
Papuan leadership and guide staff
Satellite phone service where possible (minutes not included)
Porter support for up to 15 kgs of personal equipment from Sugapa to Base Camp and return
Camp staff and cooking staff
Private ground transportation throughout the trip
24/7 assistance in the US before and during the program
Real time online dispatches if possible
Not included
International round-trip airfare and travel expenses to/from Bali. (Bali is served by daily connections to many international transit centers, including Tokyo, Singapore, Taipei, Bangkok, etc.)
Accommodations and meals not included in itinerary
Personal clothing and equipment
Indonesian tourist visas
Airport arrival and departure taxes
Indonesian customs duties
Excess baggage charges
Personal expenses, room charges and laundry
Personal drinks and beverages
Customary guide gratuities
Personal equipment
Personal Insurance (Global Rescue or Travel Ex) $500,000 (required)
Personal expenses
Rescue costs and extra expenses caused by abandoning the expedition
Costs incurred as a result of delays or events beyond our control
Medical, hospitalization and evacuation costs
The cost of delays due to weather, road or trail conditions, flight delays, government intervention, illness, medical issues, hospitalization, evacuation costs (by helicopter or any other means), or any other contingency which we or our agents cannot control are not included.
DAY 1
Depart home country. Flight to Denpasar, Bali (DPS). Most flights from the United States require a stop in a major city such as Tokyo, Singapore, Taipei, or Bangkok en route to Denpasar.
Arrive Denpasar. Arrive Denpasar, Bali: We transfer to our hotel and get some rest before our evening reception and welcome dinner. Overnight in Denpasar. (D)
DAY 2
Timika onward to Sugapa . (B,D)
ALTITUDE ILLNESS (4pm – 5pm):
High Altitude Pulmonary Edema(HAPE) and High Altitude Cerebral Edema (HACE):
ADVANCES IN DIAGNOSIS AND TREATMENT
Pathophysiology, diagnosis, and treatment of HAPE and HACE
BACKCOUNTRY MEDICAL KITS (5pm – 6pm):
Detailed discussion of medical supplies needed in remote environments
BACKCOUNTRY WATER DISINFECTION (6pm – 7pm):
How to effectively purify and disinfect surface water. Participants may have the opportunity to test different water purifiers and learn about chemical and natural water purification techniques.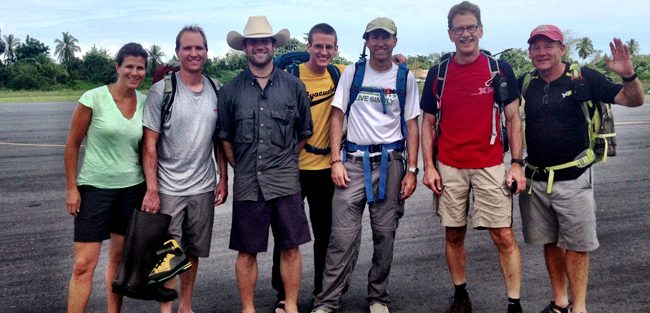 DAY 3
Food Prep and Final Gear Check. FROSTBITE AND OTHER COLD INJURIES (5pm – 6pm):
Pathophysiology, diagnosis and treatment of cold injury
LIGHTNING INJURIES (6pm – 7pm):
Pathophysiology, diagnosis and treatment. Safety and avoidance.
DAY 4
Trek to Carstensz. (B,D)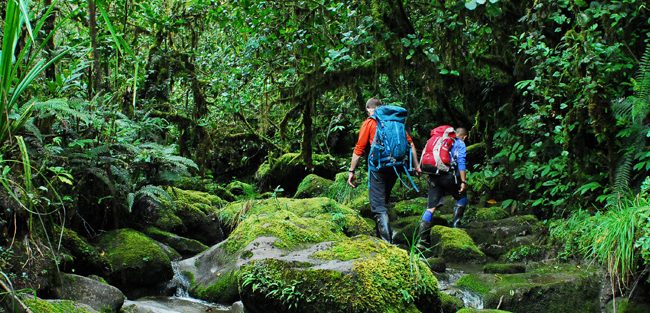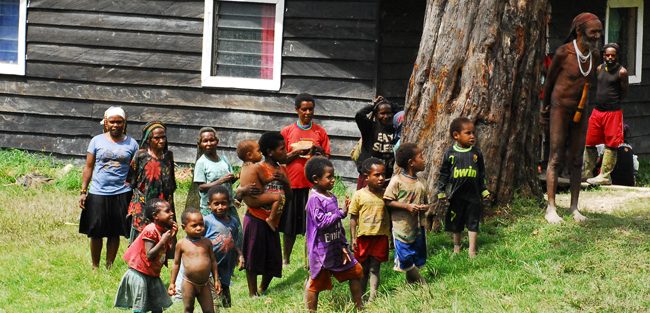 DAY 5
Trek to Carstensz. MANAGEMENT OF FRACTURES & DISLOCATIONS (10:30am – 12pm):
Diagnosis and treatment of orthopedic injuries in the backcountry.
WILDERNESS WOUND MANAGEMENT (12pm – 12:30 pm):
Diagnosis and treatment of soft tissue injuries in the backcountry
BITES AND STINGS (5pm-6pm):
Pathophysiology, diagnosis and treatment of common envenomations by insects and snakes.
WILD ANIMAL ATTACKS (6pm- 7pm):
Treatment and avoidance wild animal wounds / attacks
DAY 6
Trek Carstensz. (B,D)
DAY 7
Trek to Carstensz. (B,D) TRAVELER'S DIARRHEA, GIARDIASIS & OTHER WATERBORNE WILDERNESS INFECTIONS (9am-10am):
Pathophysiology, diagnosis, treatment, and prevention of waterborne infections
CASE STUDIES IN EXPEDITION MEDICINE (5pm-6pm):
An interactive case discussion of common expedition problems and their treatment and evacuation strategies.
WILDERNESS OPTHALMOLOGY (6pm-7pm):
Pathophysiology, diagnosis and treatment of eye problems that occur in wildereness settings.
DAY 8
Arrive Carstensz Base Camp.(B,D) CASE STUDIES IN EVEREST BASE CAMP (5:00 – 7:00 pm):
Special considerations in diagnosing and treating medical problems that develop in a mountaineering population.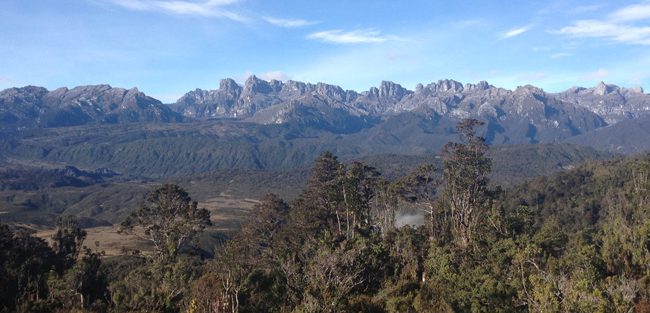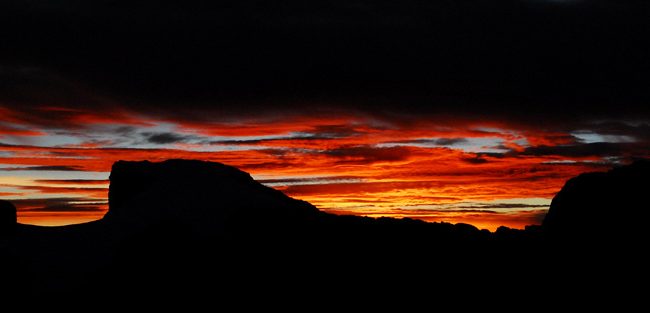 DAY 9
Rest Day and Climbing prep.The day is spent at Base Camp preparing and reviewing climbing techniques and resting for the climb. (B,D) AVALANCHE SAFETY AND RESCUE (10am – 11am):
Andes Mountain Guides expedition staff will conduct a brief review of avalanche safety.
SIMULATED MOUNTAIN RESCUE (11am-12pm):
Andes Mountain Guides will demonstrate "packaging" a patient on the mountain, rigging for raising and lowering nonambulatory patients.
DAY 10
Summit Day. Following an alpine start, we initially climb a series of rock gullies before traversing along the narrow summit ridge and over a series of small notches, to the summit. The climbing involves mostly scrambling, with a few short sections of mid-fifth-class climbing. We also use both fixed lines and Tyrolean traverses to bypass difficulties. (B,D)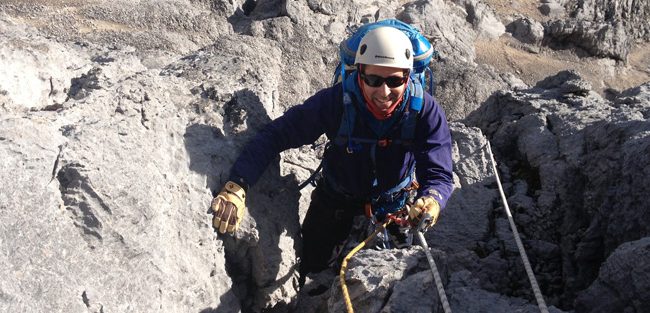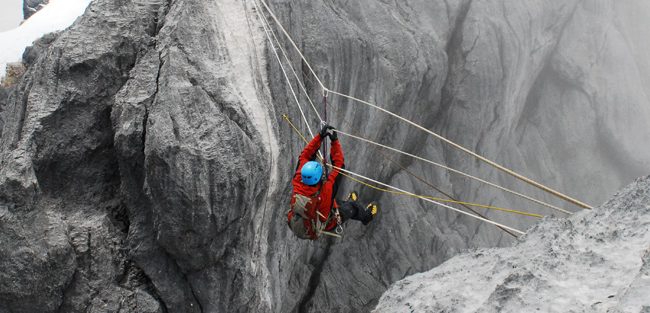 DAY 11 and 12
Extra Summit Days. Only used in the event of poor weather or other delays. (B,D)
DAY 13 to 15
Trek Out. (B,D)
DAY 16
Arrive Sugapa. We trek the final stretch though the jungle, returning to the village of Sugapa. (B,D)
DAY 17
Flight to Timika. A morning flight takes us out of the mountains and back to Timika, where we enjoy a hot shower and some time by the pool. Overnight at the Rimba Papua. (B)
DAY 18
Flight to Denpasar. We return to Bali to celebrate the end of our adventures. Overnight in Denpasar, Bali. (B)
DAY 19
Flight back Home. Transfer to the airport. End of the program.
DESIGNATION STATEMENT
Faculty member has disclosed no real or apparent conflict of interest related to the content of this presentation. Faculty has no financial conflicts of interest related to this presentation.
ACCME Statement:
This activity has been planned and implemented in accordance with the accreditation requirements and policies of the Accreditation Council for Continuing Medical Education (ACCME) through the joint providership of The Wilderness Medical Society and Andes Mountain Guides. The Wilderness Medical Society is accredited by the ACCME to provide continuing medical education for physicians.
The Wilderness Medical Society designates this educational activity for a maximum of 16 AMA PRA Category 1 Credits TM. Each physician should only claim credit commensurate with the extent of their participation in the activity.